Inara Chayamiti – Raam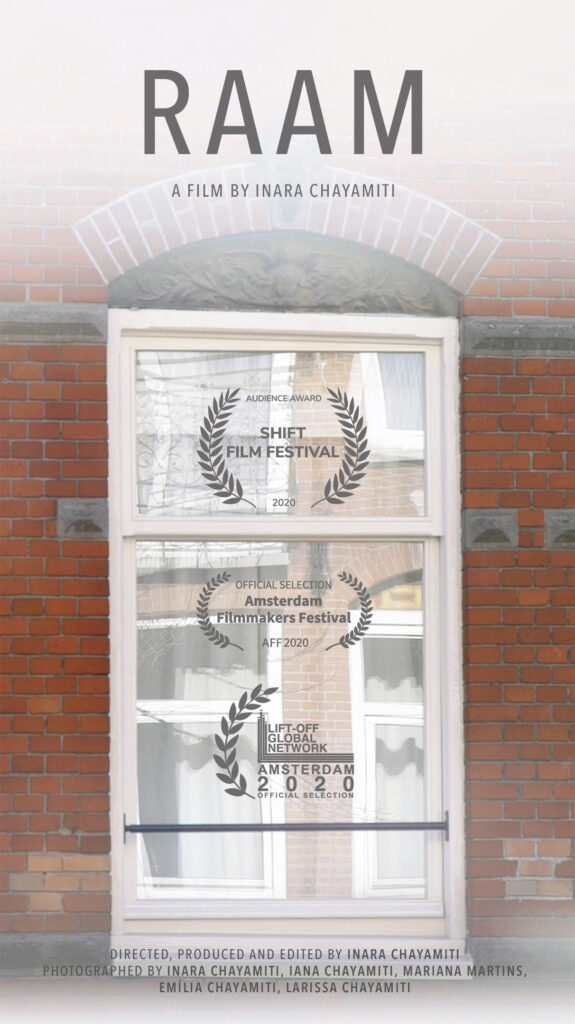 Raam is a cinematographic window that connects five self-isolated perspectives of the coronavirus pandemic portrayed by women from their windows in the Netherlands, Italy, Portugal, Brazil and Japan.
You can watch the video here.
About Inara
Inara Chayamiti is a Japanese-Brazilian documentary filmmaker who has been telling non-fiction stories for 12 years. Currently she is developing her first feature-length documentary about the Japanese and Brazilian diasporas. In her work, Inara aims to spark important conversations, to promote empathy and to raise awareness of human rights and environmental issues through stories in which people are protagonists of their own narratives.